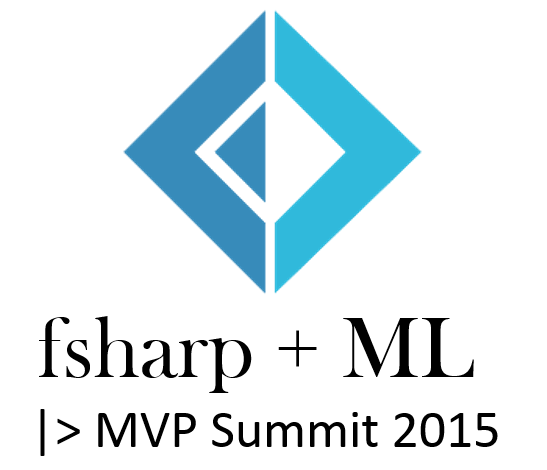 I was fortunate enough to make it to the Microsoft MVP summit this year. I didn't learn anything secret (and even if I did, I wouldn't tell you!) but one thing I did learn is that there is a lot of interest in data science and machine learning both inside Microsoft and in the MVP community. What was less expected and more exciting was that there was also a lot of interest in F#, which is a perfect fit for both of these topics!
When I visited Microsoft back in May to talk about Scalable Machine Learning and Data Science with F# at an internal event, I ended up chatting with the organizer about F# and we agreed that it would be nice to do more on F#, which is how we ended up organizing the F# + ML |> MVP Summit 2015 mini-conference on the Friday after the summit.
Monday, 28 September 2015, 5:07 PM
Computer programming may not be the new literacy, but it is finding its way intomany areas of modern society. In particular, data journalism turns traditional news reports from a mix of text and images into something that is much closer to a computer program.By treating articles as programs, we can make data journalism more transparent, reproducible and interactive. This is what I've been working on recently, so check out the prototype!
Tuesday, 15 September 2015, 11:26 PM
The core of many web sites and web APIs is very simple. Given an HTTP request, produce a HTTP response. Sounds pretty simple, so why are there so many evil frameworks that make simple web programming difficult? In this blog post, I'll write about Suave -a nice composable library for web programming with F#. The blog post also shows a few interesting samples from the new version of F# Snippets and you are welcome to contribute!
Wednesday, 9 September 2015, 5:14 PM
Most programming languages were designed before the age of web. This matters because the web changes many assumptions that typed functional language designers tak for granted. In this blog post, I discuss how can statically-typed programming languages adapt for the new age.
Monday, 27 July 2015, 2:15 PM
Charles Babbage once said that 'if trials of three or four simple cases have been made, it is scarcely possible that there can be any error'. We now know that errors are more common and harder to eliminate. In this blog post, I look at different strategies that programmers use for dealing with errors. It turns out that there is a surprisingly wide range of options!