Everybody can use Excel, but creating a web-based data-driven story requires professional developers, if not a team. I'm working on making data-driven storytelling easier, more open and reproducible.
The Gamma is a research project to build tools that easily integrate with modern data sources (open government data, public online sources) and let users easily create visualizations that are directly linked to the data, making the visualizations more transparent, reproducible, but also easy to adapt to explore other aspects of the data.
I'm a frequent conference speaker, founding member of the F# Software Foundation author of C# and F# books and author of many definitive F# libraries. I have been Microsoft MVP since 2004 and used F# since early Microsoft Research versions.
Have you seen the F# testimo­nials and are you thinking how can your company also benefit from the safety, correctness, efficiency and faster time-to-market provided by F#?
Coeffects and research
I recently submitted my PhD thesis at University of Cambridge and I closely collaborate with the F# team in Microsoft Research Cambridge.
My recent publications cover a range of topics from theory of context-aware programming, F# and type providers to language extensions for concurrent, reactive and asynchronous programming.
Coeffects playgrouund is an interactive essay that lets you explore my PhD research in an accessible and fun way. You can read more in our ICFP 2014 paper.
Academic web page has links to other published papers, work-in-progress drafts, research talks and also information about student projects and courses that I supervised.
Philosophy of science
During my (computer science) PhD, I became interested in how programming language research is done and how it should be done. We tend to think that science has infallible methods for discovering the truth, but is that the case? Or is science more 'sloppy' and 'irrational' than its methodological image as Paul Feyerabend says?
Wednesday, 6 July 2016, 4:03 PM
At NDC Oslo 2016, I did a talk about some of the recent new F# projects that are making data science with F# even nicer than it used to be. The talk covered a wider range of topics, but one of the nice new thing I showed was the improved F# Interactive in the Ionide plugin for Atom and the integration with FsLab libraries that it provides.
In particular, with the latest version of Ionide for Atom and the latest version of FsLab package, you can run code in F# Interactive and you'll see resulting time series, data frames, matrices, vectors and charts as nicely pretty printed HTML objects, right in the editor. The following shows some of the features (click on it for a bigger version):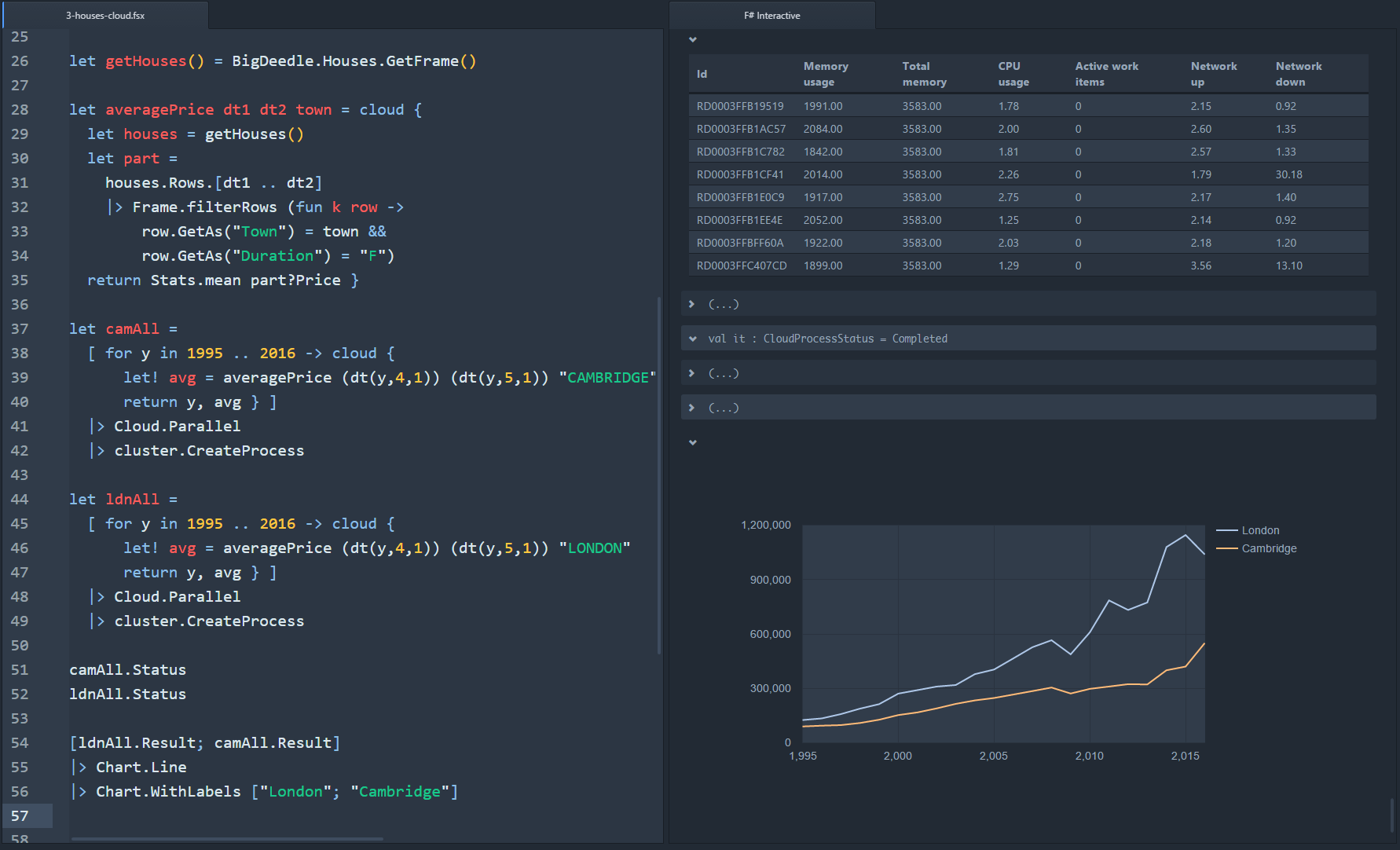 In this post, I'll write about how the new Ionide and FsLab integration works, how you can use it with your own libraries and also about some of the future plans. You can also learn more by getting the FsLab package, or watching the NDC talk..
Here you'll find what I'm working on — my blog posts tend to be either updates about projects I'm working on, trainings and talks I'm doing, or longer posts that are early versions of my ideas — some of them become papers, some of them have been cited in other papers, some will be soon forgotten.
I published papers about programming languages including type providers, theory of coeffects, concurrent and reactive programming, but also philosophy and history of programming. My academic page has a complete list, including teaching and other activities.