There were a lot of rumors recently about the death of facts and even the death of statistics. I believe the core of the problem is that working with facts is quite tedious and the results are often not particularly exciting. Social media made it extremely easy to share your own opinions in an engaging way, but what we are missing is a similarly easy and engaging way to share facts backed by data.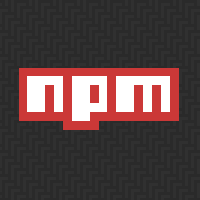 This is, in essence, the motivation for The Gamma project that I've been working on recently. After several experiments, including the visualization of Olympic medalists, I'm now happy to share the first reusable component based on the work that you can try and use in your data visualization projects. If you want to get started:
The package implements a simple scripting language that anyone can use for writing simple data aggregation and data exploration scripts. The tooling for the scripting language makes it super easy to create and modify existing data analyses. Editor auto-complete offers all available operations and a spreadsheet-inspired editor lets you create scripts without writing code - yet, you still get a transparent and reproducible script as the result.
Just like last year and the year before, I wanted to participate in the #FsAdvent event, where someone writes a blog post about something they did with F# during December. Thanks to Sergey Tihon for the organization of the English version and the Japanese F# community for coming up with the idea a few years ago!
As my blog post ended up on 31 December, I wanted to do something that would fit well with the theme of ending of 2015 and starting of the new year 2016 and so I decided to write a little interactive web site that tracks the "Happy New Year" tweets live across the globe. This is partly inspired by Happy New Year Tweets from Twitter in 2014, but rather than analyzing data in retrospect, you can watch 2016 come live!
All blog posts by tag
f# (111)
,
functional (63)
,
c# (37)
,
research (36)
,
asynchronous (27)
,
parallel (23)
,
universe (20)
,
functional programming (19)
,
meta-programming (18)
,
links (15)
,
academic (14)
,
presentations (14)
,
joinads (12)
,
programming languages (11)
,
writing (11)
,
web (10)
,
math and numerics (9)
,
random thoughts (9)
,
philosophy (8)
,
thegamma (8)
,
data science (8)
,
talks (8)
,
phalanger (8)
,
data journalism (7)
,
haskell (7)
,
mono (7)
,
webcast (7)
,
fslab (5)
,
open source (5)
,
fun (4)
,
accelerator (4)
,
type providers (3)
,
linq (3)
,
f# data (3)
,
.net (3)
,
visualization (2)
,
coeffects (2)
,
deedle (2)
,
monads (2)
,
art (2)
,
fractals (2)
,
funscript (2)
,
new york (2)
,
manning (2)
,
books (2)
,
machine learning (1)
,
comonads (1)
,
fake (1)
,
f# formatting (1)
,
training (1)
,
deep dives (1)
,
async (1)
,
events (1)
,
trainings (1)
,
london (1)
,
literate (1)